A Weekend Getaway To Canada
There has been quite a lot of buzz about Canada lately. The country prides itself in diversity, a safe haven for refugees and immigrants. Many U.S citizens especially expressed interest in moving there since #45 happened. Okay, let's refocus. I'm here to add to the buzz, but more on the lighter side of things.
Among a list top countries to visit in 2017, Canada snatched the coveted #1 spot for "Best in Travel" and i'm here to tell you how you can take an affordable and quick weekend trip to the Great White North.
Two years ago, I wanted to take a road trip to Canada, but I honestly did not want to plan it. I had just graduated college and I was exhausted after a long drawn out semester. I just wanted to chill. No fussing or stressing or planning.
After a quick google search I discovered a tour package for a 3 days/2 nights trip to Niagara Falls and Toronto, Canada for $152. Luckily, I had two friends who were in for the adventure so the buy 2 get 1 free deal made it a little cheaper.
For about $125 our transportation and hotel expenses were covered for 3 days. The tour had a number of optional pay-as-you -go excursions and meals and drinks were not included in the price.
Day One:
The tour started in China Town, Manhattan and the bus headed north towards Schenectady, New York. Our first adventure was a visit to Watkins Glen State Park. This park felt like New York's well kept secret hide-away. I could not believe I was still in New York. The carvern-like network of rocks are perfectly formed, the free flowing streams, fresh air and giant waterfalls left us not wanting to leave. We were the last group to board the bus.
About 1 hour later, we set off to Niagara Falls State Park and got there just before sunset. We checked in at the Day Inn hotel and immediately made our way back to an amusement park in the middle of the city center. We were greeted by fireworks. It was surely a nice surprise. The air was thick with the smell of chocolate and sugar, and rhythms of all sorts — music, screams, giggles and loud laughter which overshadowed the majestic sounds of the illuminated Niagara Falls.
Day Two:
We continued to explore the Niagara State Park area. We had lunch at the Skyline Tower revolving restaurant where we got a perfect birds-eye view of the falls. Later we took the world famous Hornblower cruise to the waterfall.
By mid-afternoon we made our way to Toronto to check out City Hall, CN Tower and toured Toronto Harbor on the Mariposa Cruise. One of the more memorable moments was our visit to China Town where we had a delicious family style dim sum dinner. That night we stayed at the Crowne Plaza hotel.
Day Three:
We're wide awake, dressed and ready to leave the hotel at 4:30a.m for our half day tour of Thousand Island . It was refreshing to explore the archipelago of islands surrounding the U.S and Canadian border.
Overall it was a short and sweet weekend get-away. It was well organized, fun, relaxing and worth every dime. I've visited Canada 2x in the last 2 years, but there is still so much more to see. I hope to explore the Alberta area in the near future. If you're interested, here are a few resources to get you started.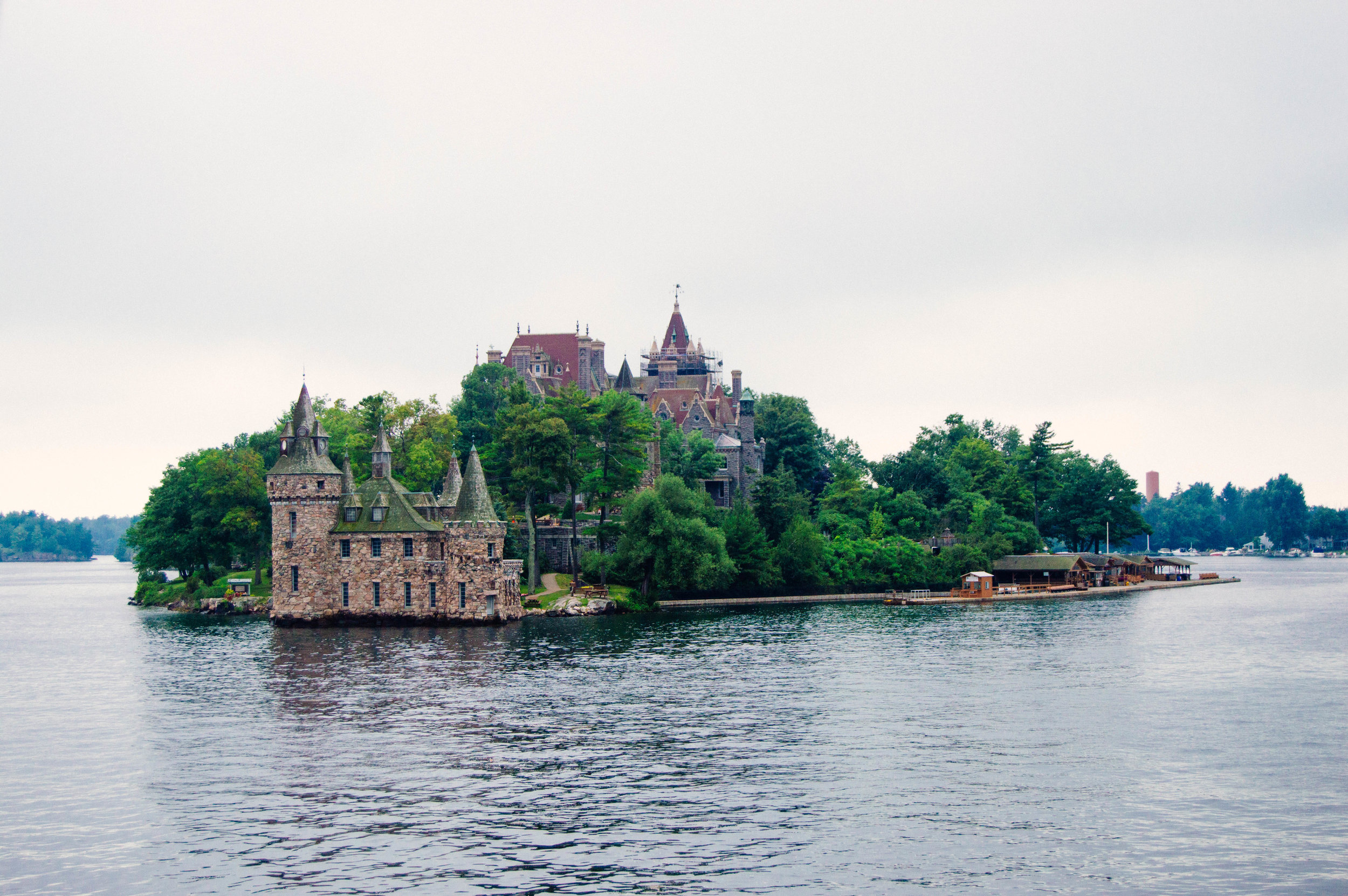 I booked the tour with Take Tours. If you're interested in this particular trip to Niagara Falls, Toronto and Thousand Island, today is your lucky day because this deal is year round and you can find it here.
If you feel like a 3 days tour is just not enough and you'd want to venture out to Vancouver, Banff, or Calgary or any other city, you can get a free national park and permit pass here.
Have you visited Canada or have plans to? Would love to hear about some your favorite places and things to do in the comments below.